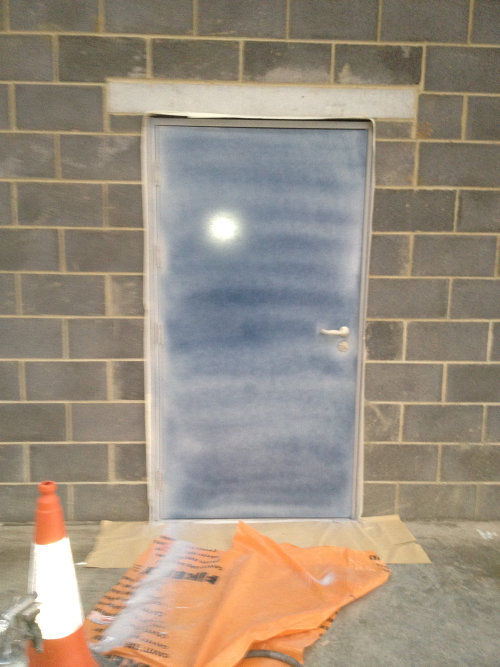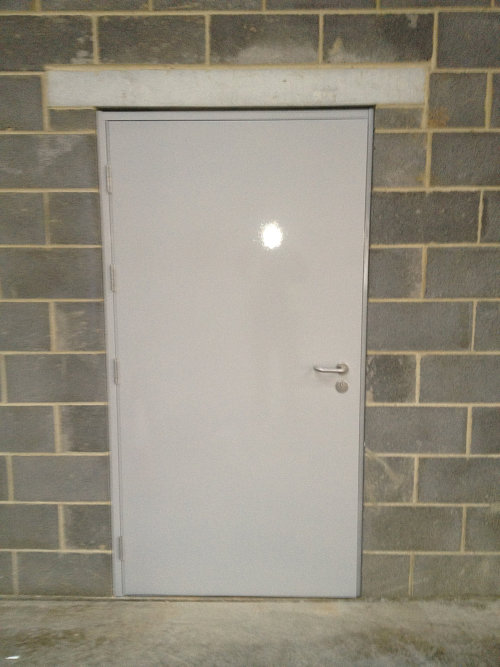 This steel door was re coated as the client ordered it in the wrong RAL code and needed it colour coding in time for the buildings grand opening.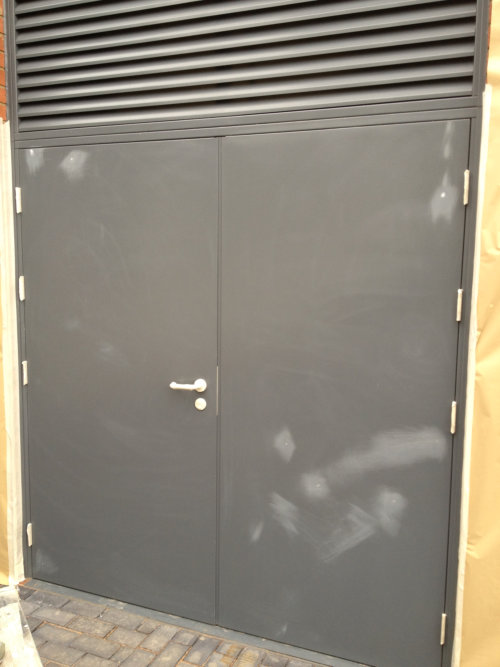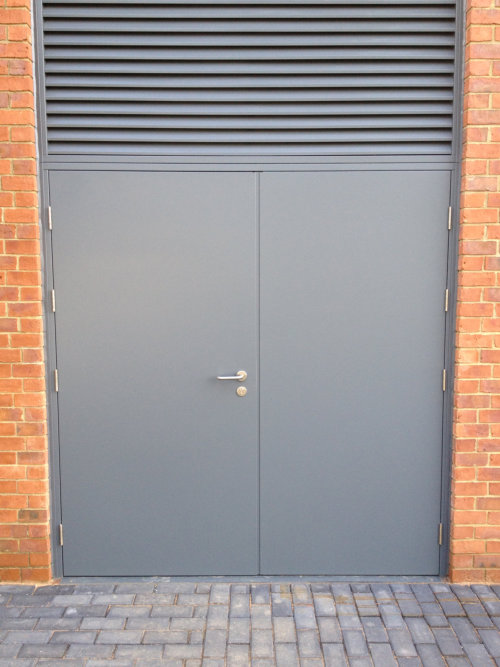 New doors re-coated at a private school in Cheltenham after damage caused by sub contractors using as storage space.

Chelthenam
Gloucestershire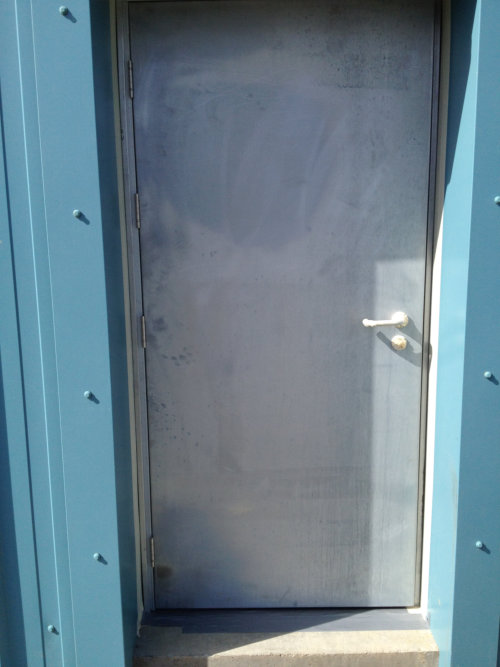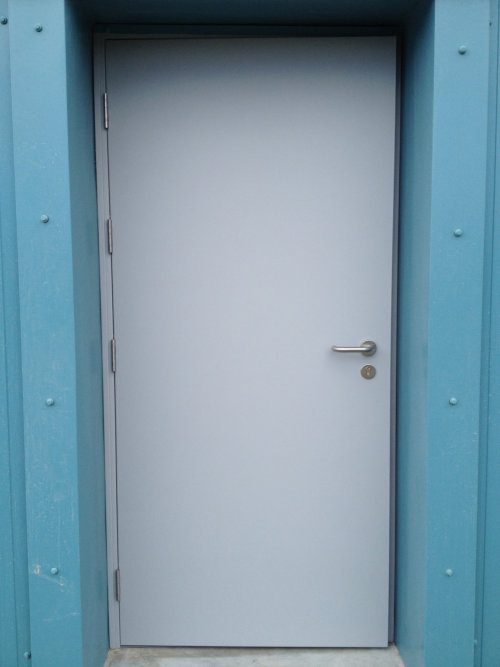 Mustang Marine Boat Builders door specified uncoated, fixed by Central Cosmetic Repair.
Primed and Zinc coated all in one weather seal.
Pembrokeshire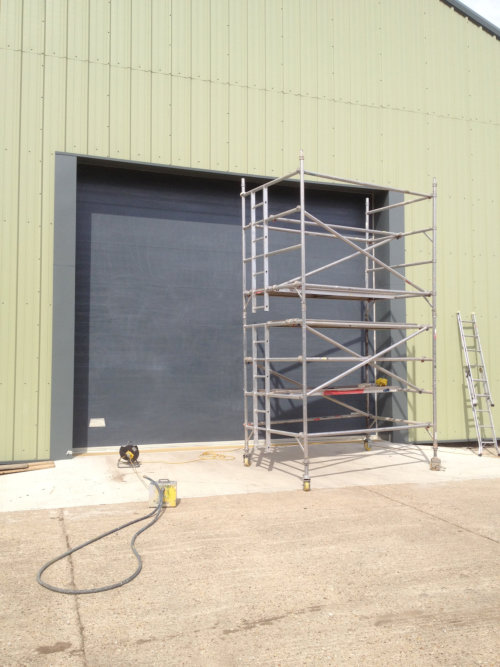 Roller shutter door was scratched and dented whilst the door was being fitted. Restored to new by CCR.
Peterborough.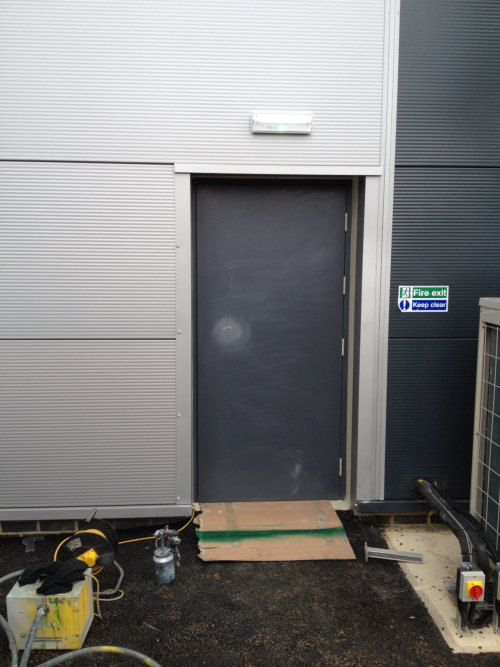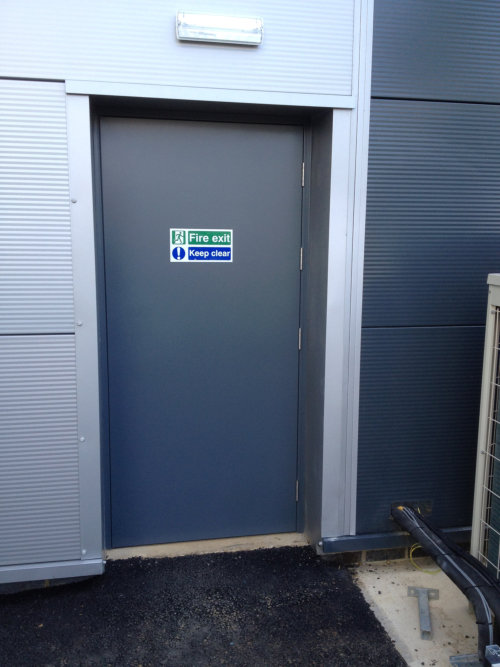 Vauxhall, Vertu Motors, Personnel door repaired and re-sprayed after delivery damage.
Northampton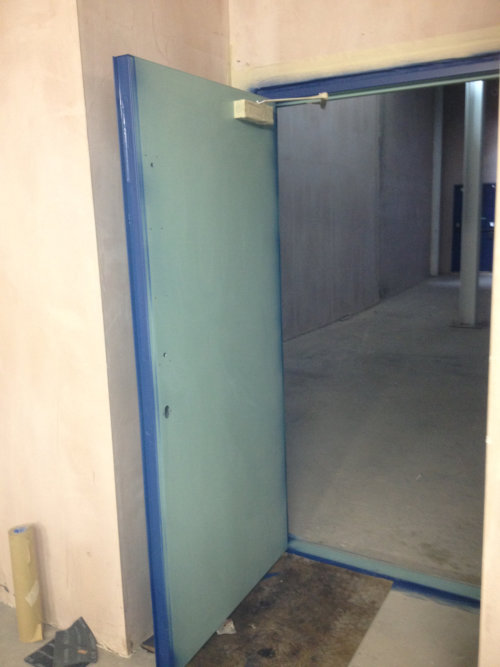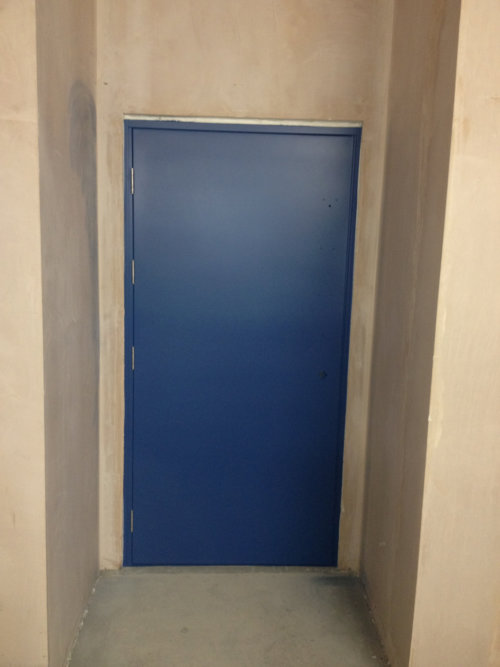 Ingersoll Rand steel door re-coated to clients specification.
Monument Mall
Newcastle Upon Tyne.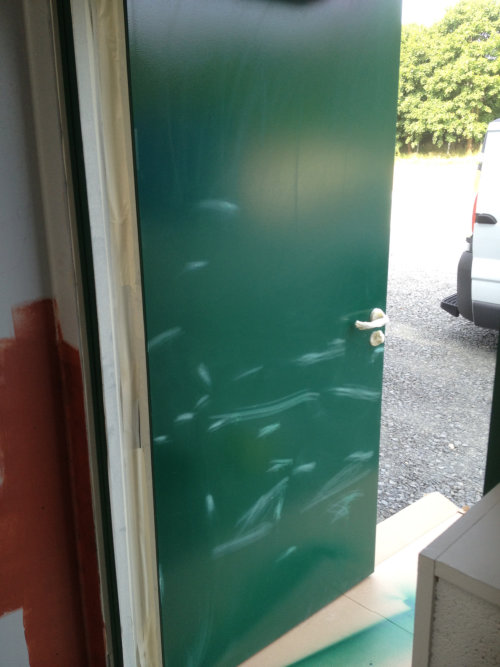 New powder coat business in worcestershire had these access doors re-coated,damage caused by interior fitout.
Worcestershire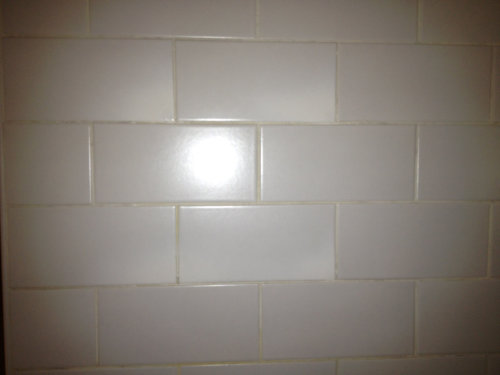 These tiles were repaired at the request of site management after the mirror was installed in the wrong place saving time and money.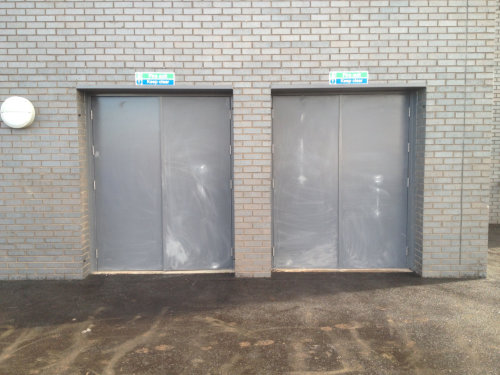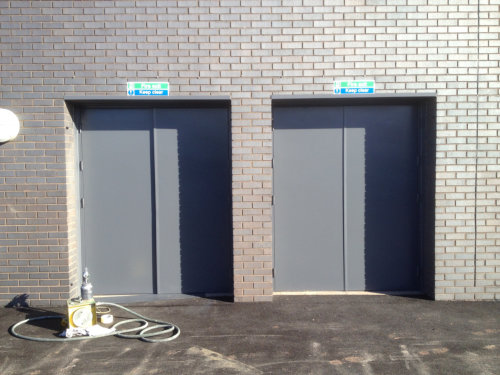 Sir Stanley Matthews academy – Stoke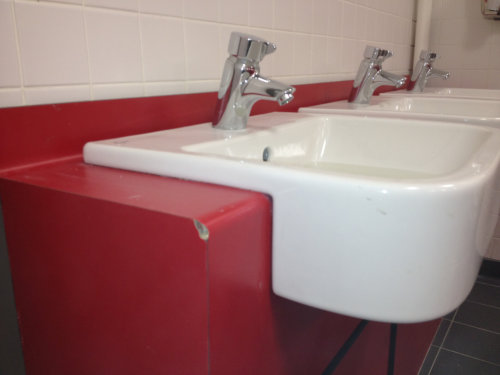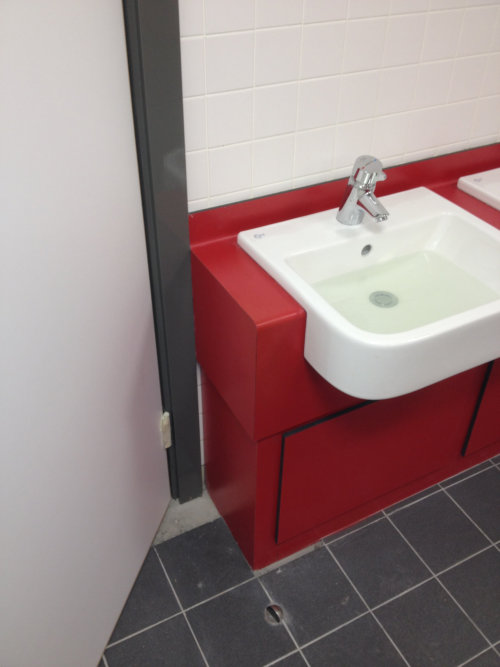 Dudley College damaged sink surround restored to new.
Dudley
West Midlands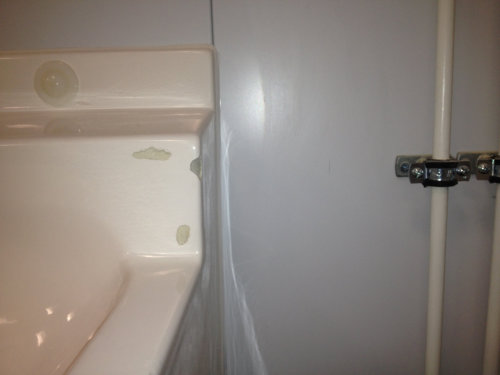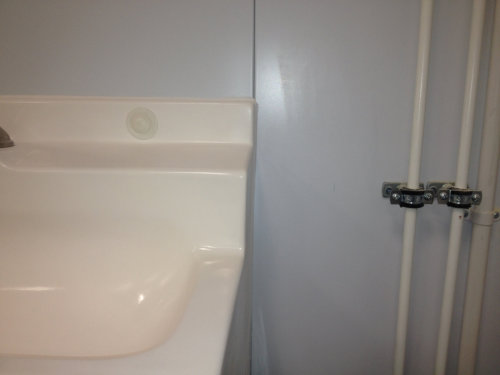 Large sink restored for ACADO Distribution Warehouse, Saving time and money when compared to replacing.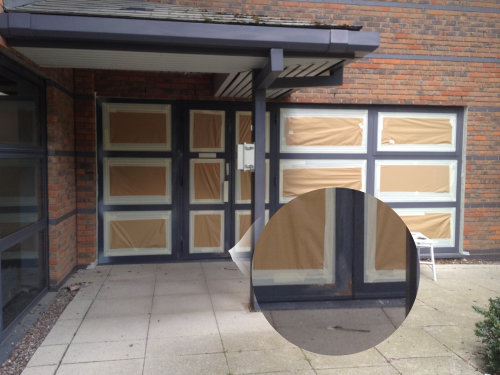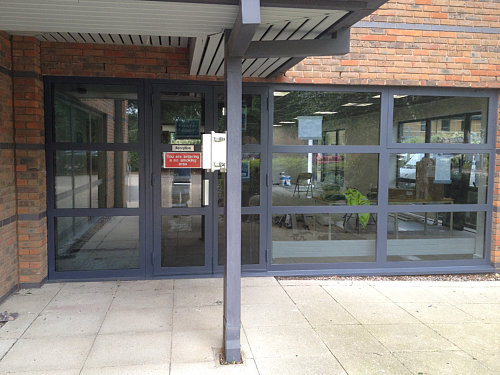 Birmingham Business Park, Office enterance and window refurbishment.
Birmingham
West Midlands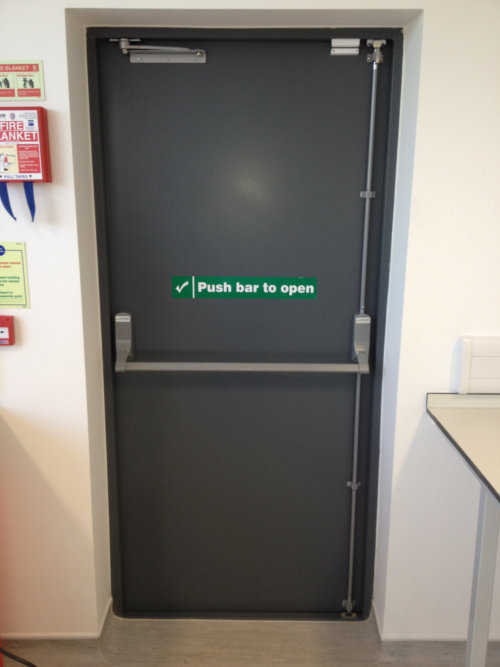 A job for the MOD somewhere in the UK.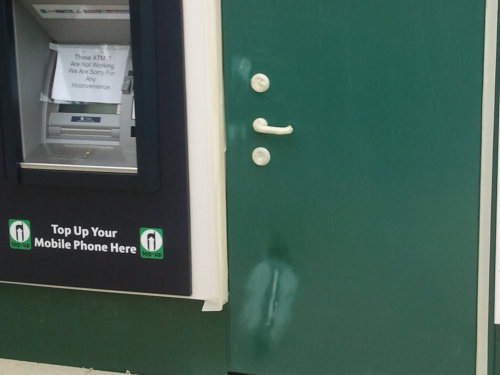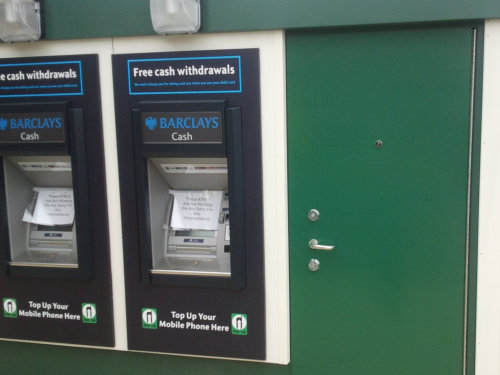 Morrisons ATM cash point access door repaired due to vandalism.
Morrisons
Surrey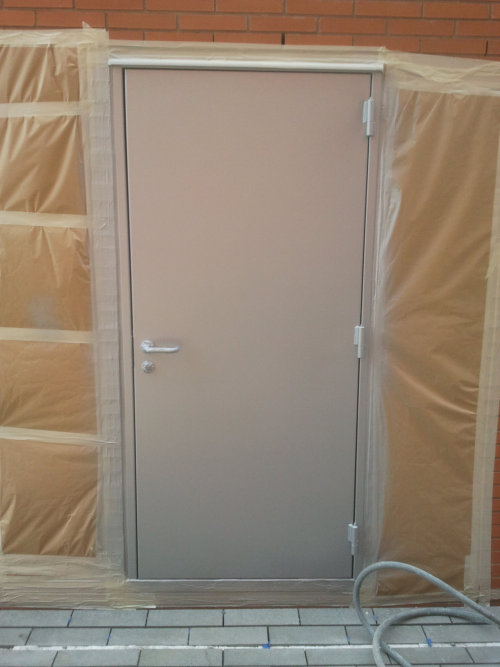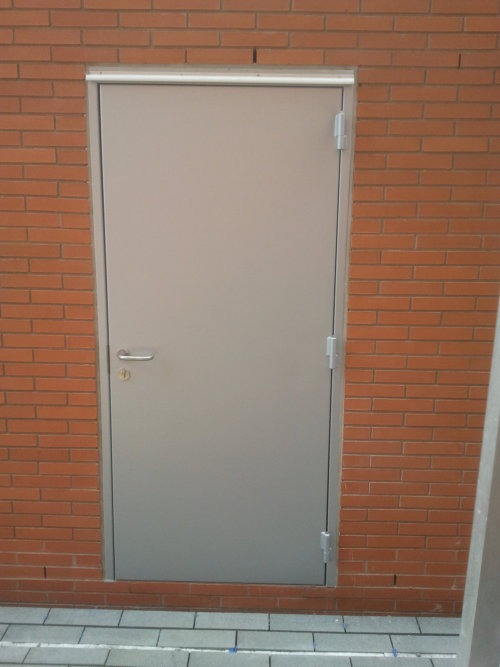 Re-coating of doors to
BT Building
West Bromwich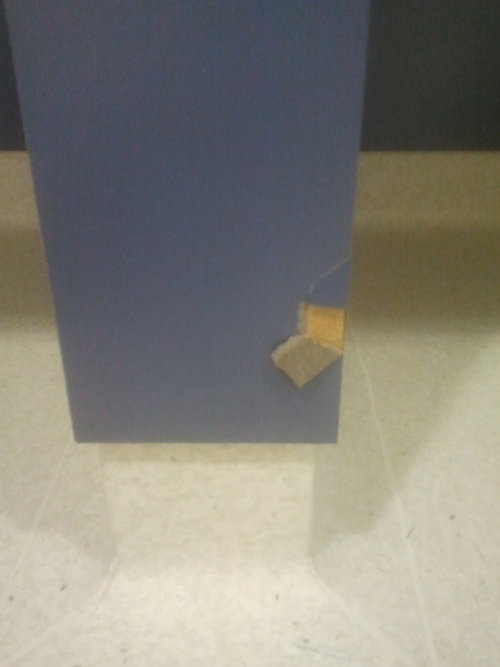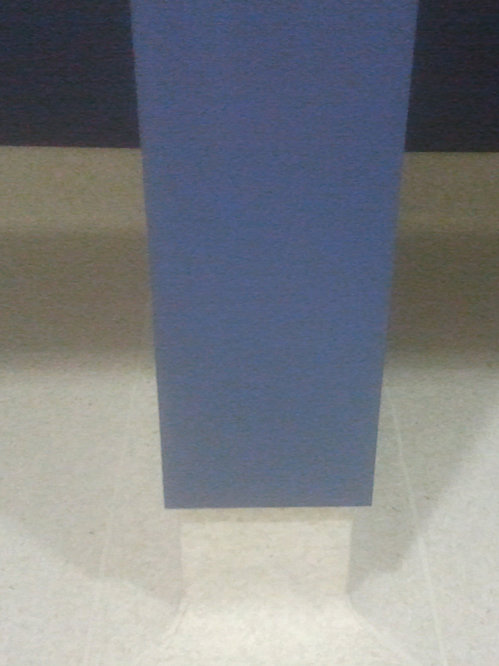 University Hospital of North Staffordshire NHS Trust, repair of a cubicle partition.
Stoke-on-Trent
Staffordshire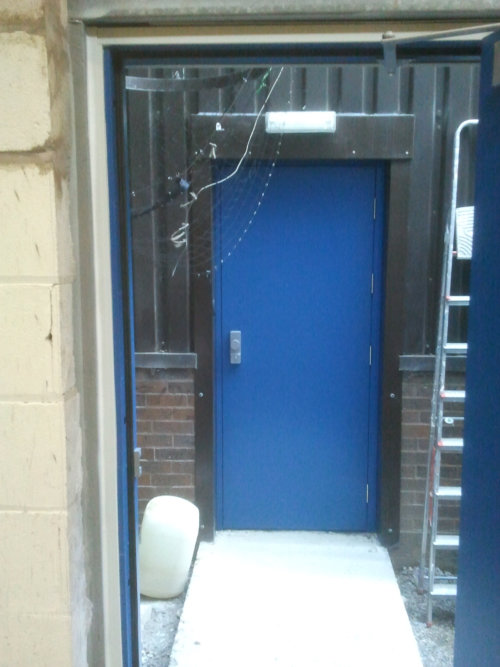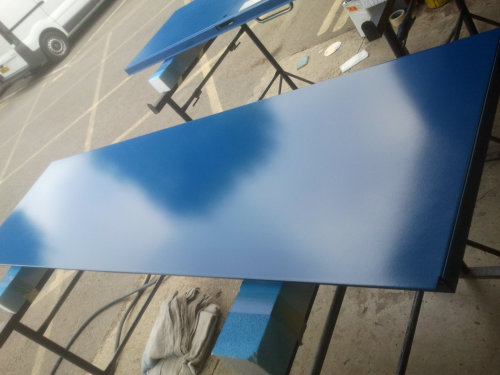 Colour coating new steel doors for installation company prior to fitting.
Crewe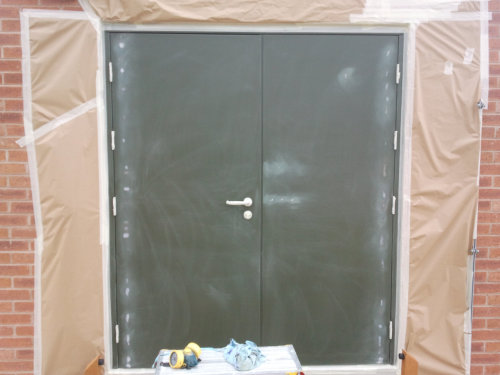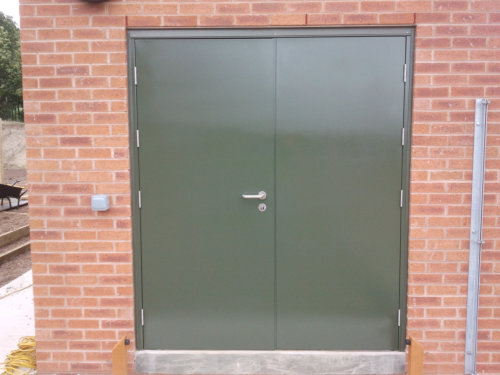 Repairing damage and re-spraying of steel doors to Haywood technology collage.
Stoke On Trent
Staffordshire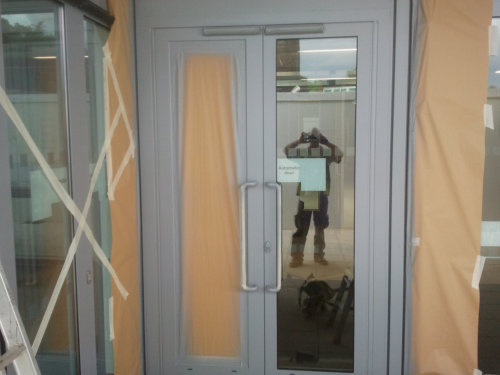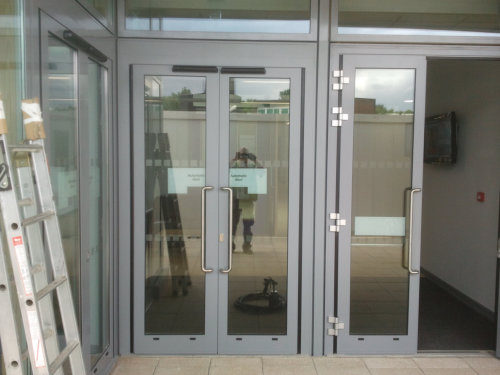 Rectifying a door where the fittings and had been located in-correctly to restore the door to new.
Barnsley
South Yorkshire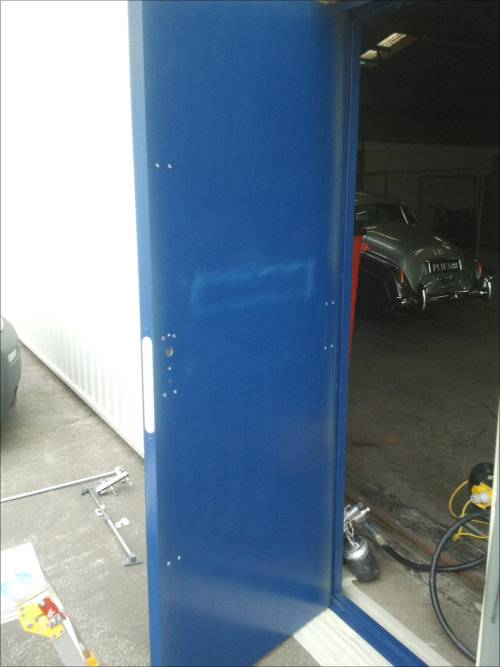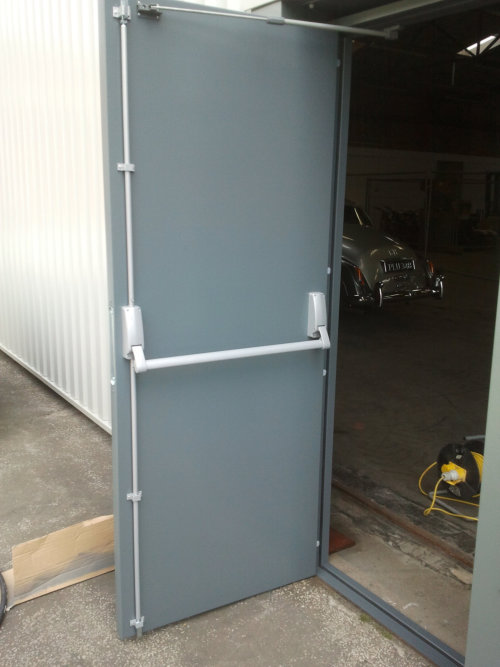 Self storage steel door re coated in situ due to order error.
Newcastle Upon Tyne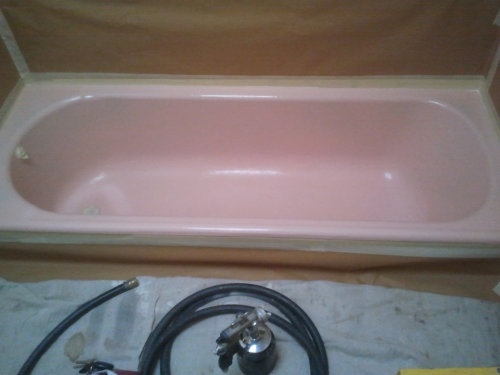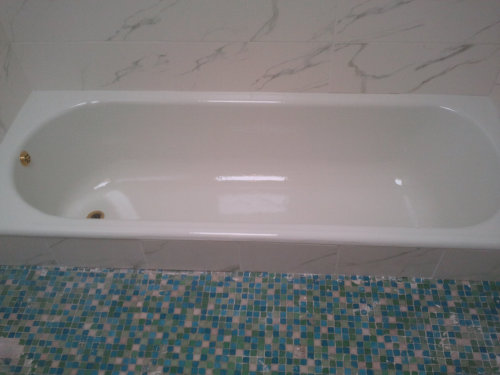 Private customer. Bath re-coated to match new suite colour as this was cost effective due to the bath being flush fitting into the floor.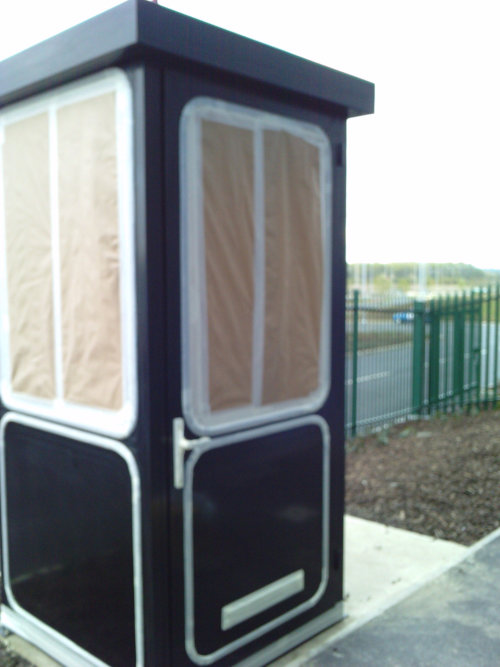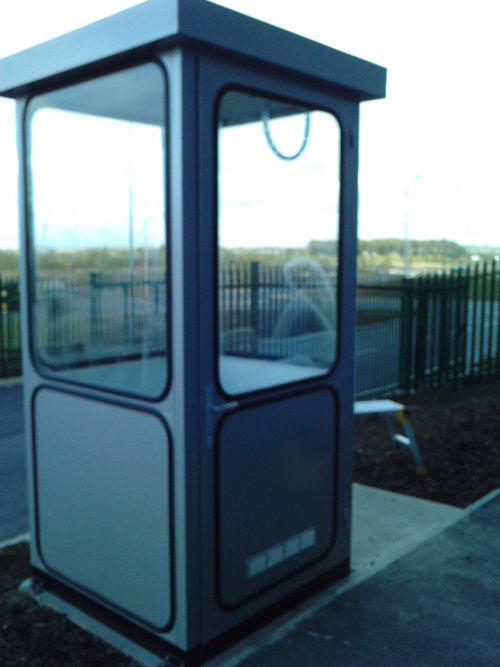 Sentry box at River Island Milton Keynes – colour co-ordinated to match the rest of the building.
Milton Keynes
Buckinghamshire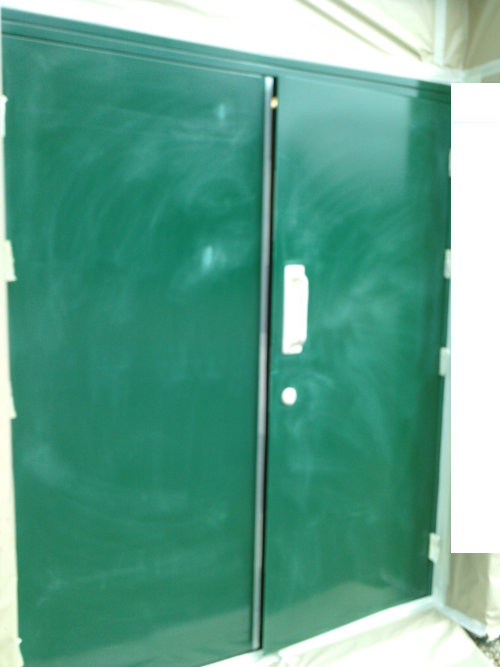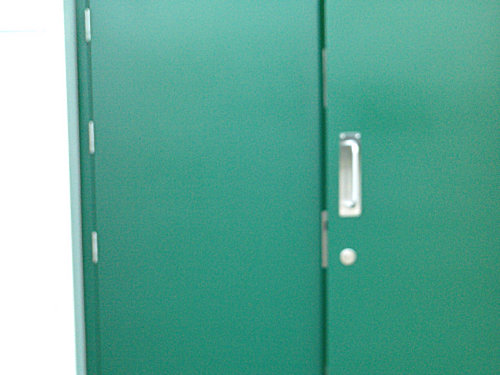 Access doors re-painted to a new Morrisons superstore in
Bristol