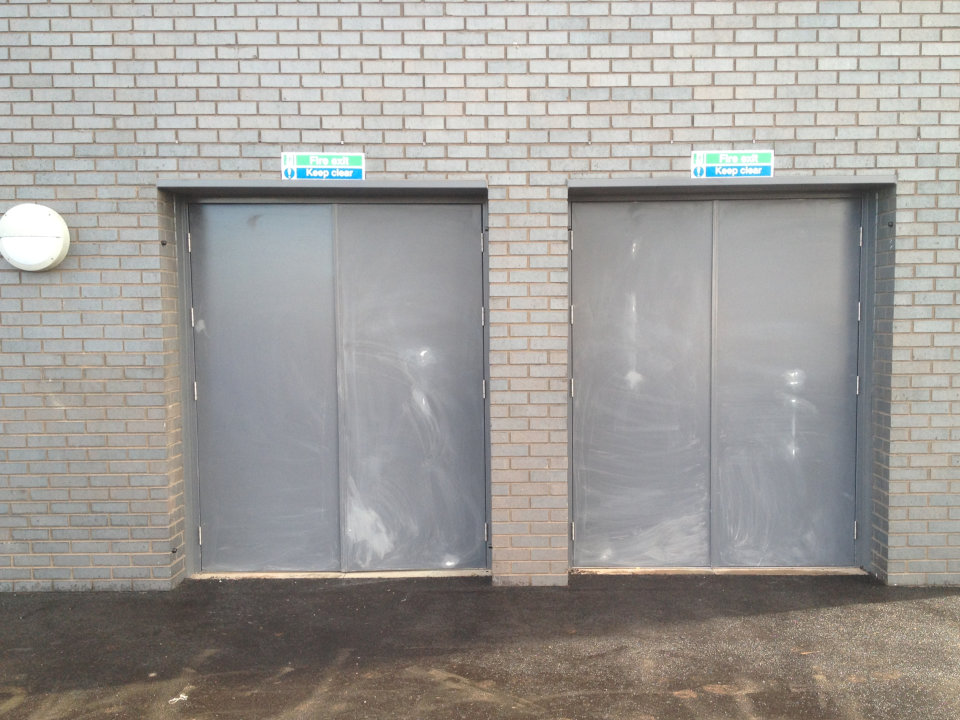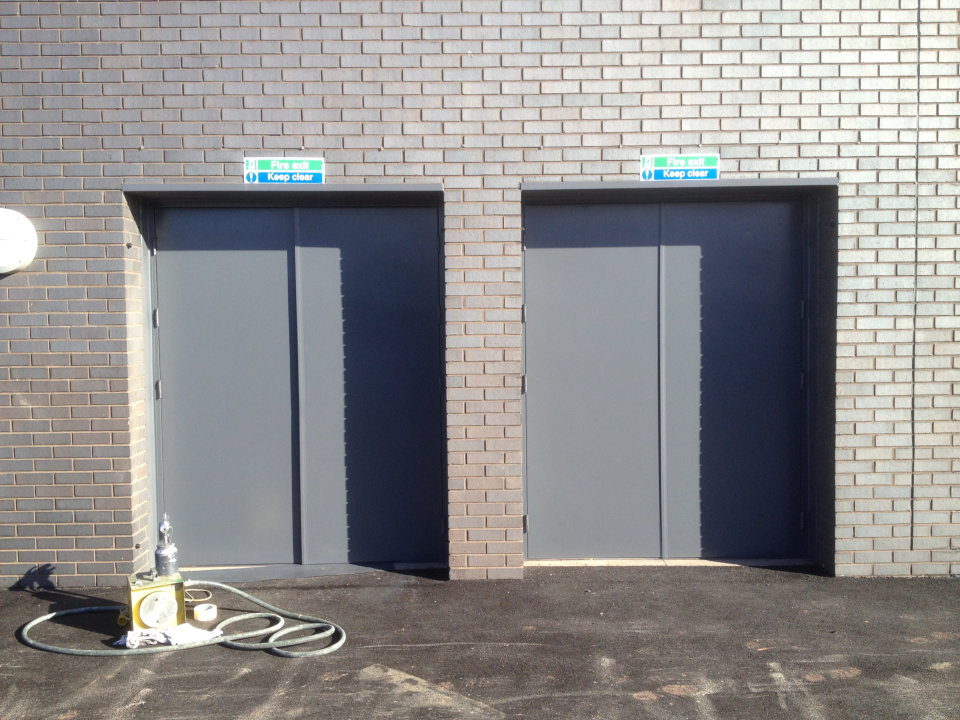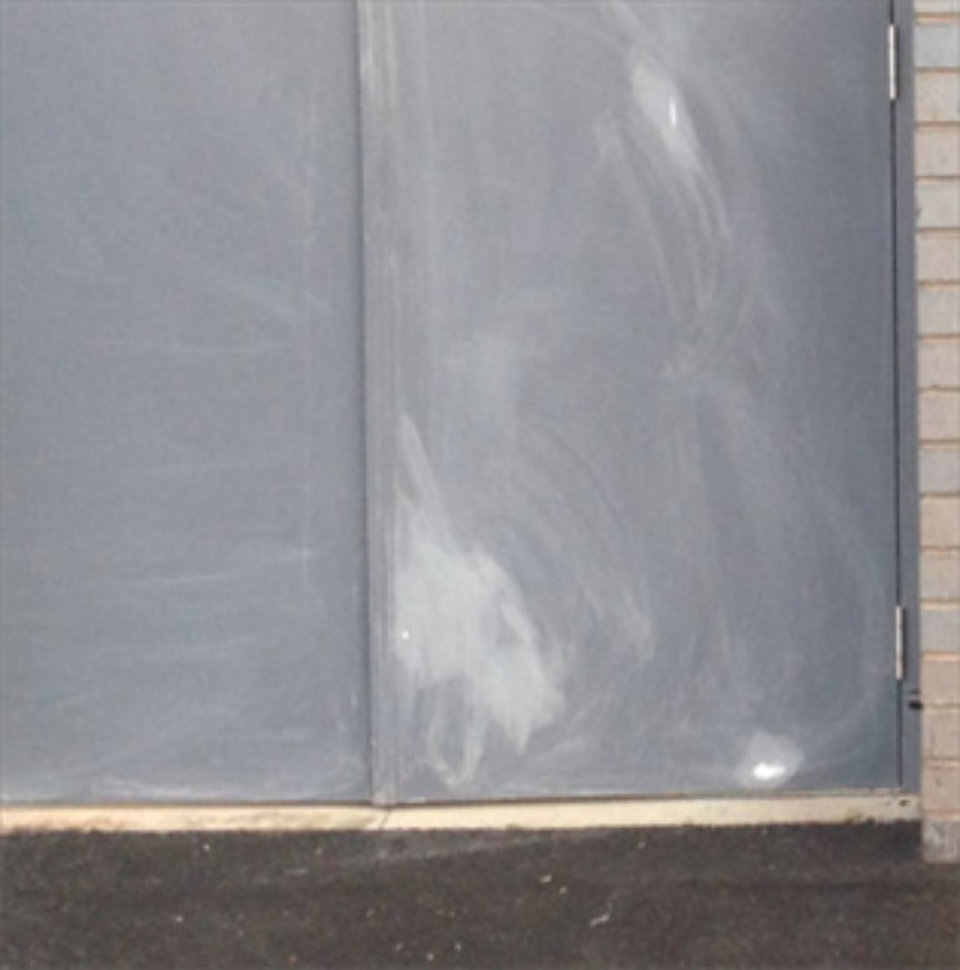 Repair – Rather Than Replace
In this instance the doors located at the Stanley Matthews football training centre had suffered some hard wear and tear. Rather than replace the doors Central Cosmetic Repair was able to prepare the doors for spraying.
Spray and the result the original doors were restored to "brand new" saving a considerable amount of money over having them replaced.
Why Repair?
Saves time
Saves money
Saves the environment
Replacing an item can lead to time delays, and whilst the door for example is being reinstalled it could be damaged again.
On site spraying means the door is "fixed" same day ensuring that security is not an issue.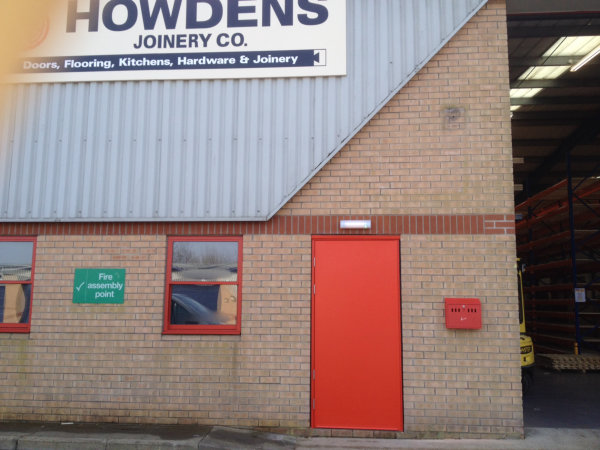 Whilst being fitted this steel door had been marked, with many years experience of fixing such problems within a day it was looking brand new again.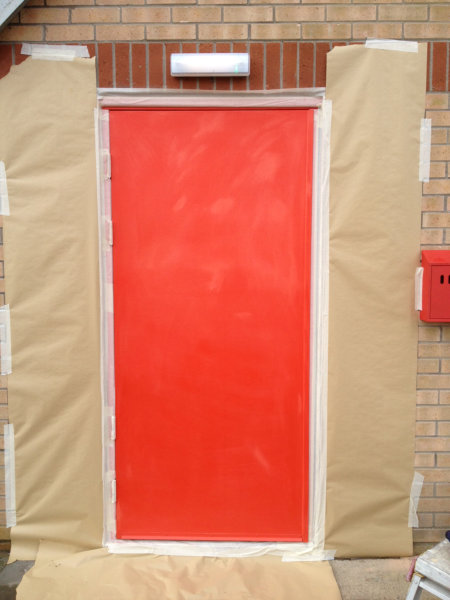 What Can Be Repaired?
Arch Formers
Baths – Acrylic & Enamel
Canopies
Cladding
Curtain Walling
Floor & Wall Tiles
Garage Doors
Internal & External Doors
Kitchen Worktops & Cabinets
Meter Boxes
Patio Doors
Radiators
Roller Shutter Doors
Sanitary Ware
Shower Trays Cills
Steel Doors & Windows
White Goods
No list could cover every possible option, so if you have an item which you want to restore / change colour please do ask. One recent job was changing the colour of a Jukebox!